J.C.P.W's standard Pressure Washing procedure (also known as Steam Cleaning, Water Blasting, Mobile Washing, High Pressure Washing, or Power Washing) is designed to restore your surfaces as close to its' original appearance as possible. This procedure involves the thrust of up to 250° of hot water at 4000 p.s.i. Hot and tough enough to remove stubborn stains such as chewing gum, oil, rust, paint, mildew, algae, black mold, dirt, weather marks, tar, grease, bird droppings, graffiti and other contaminants. Where there is smog, people, traffic, and waste, everything gets dirty. Over time, with regular wear and tear, your business or building can look unappealing, which can ultimately cost you business.
Our fully trained technicians come to your location at your convenience, day or night, and schedule to cause the least possible interference with your operations. Servicing areas include, but are not limited; Los Angeles, Orange, Riverside, and San Bernardino Counties. For competitive, low-prices, 365 days a year, contact us today for a free estimate. It's our guarantee that our work will be done to your specifications. Feel free at any time to bring to the servicemen's attention any questions or problems you may have. You do not pay, until you are 110% satisfied. We take all necessary precautions necessary, by adding personal care, to protect your property from damage and complete the work in a safe and timely manner. We'll be happy to clean your corner of the world!
We cater to Property Management Groups, Restaurants, Facilities, Schools, Logistic Companies, Construction Companies, HOA Communities, and Individual Home Owners" We offer a full range of power washing and steam cleaning services including industrial, commercial, and residential. We offer our full services to Riverside, Temecula, Hemet, Perris, Moreno Valley, Rancho Cucamonga, Sun City, and Fontana, CA!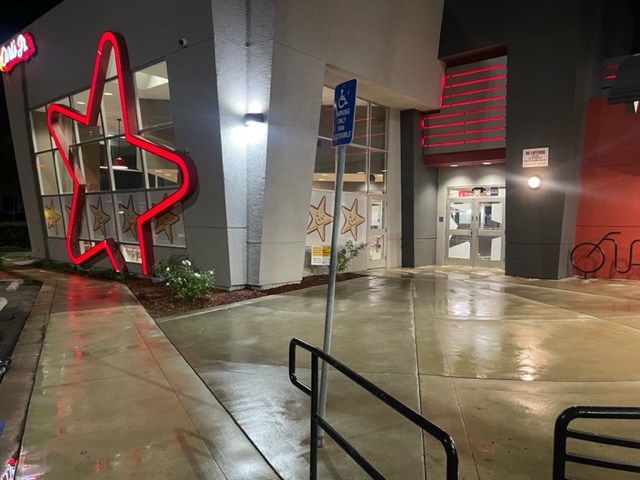 We have a large patio area at our church and have had planters that have been sitting outside for awhile dripping water and dirt onto our concrete and pavers. There was quite a bit of build up when they were removed. We called JC Powerwash out and he pretty much got almost everything out! (It's concrete, nothing is perfect) Looks great and everyone is happy! Thanks Mike!
Good communication. They came early, done quickly, and seemed to do a good job. It was for a rental house of ours and I didn't see the end result but the husband did and seemed pleased.
We are very pleased with the work that JC Powerwash has done. The mechanics have commented on how nice it is to work on a clean vehicle. Give praise to the individuals working on the trucks and keep up the great work.